Products & Services for Federal Government Offices
Capstone Office Products, LLC is fully authorized to sell to the Federal Government, including all military branches through the General Services Administration (GSA) Federal Strategic Sources Initiative (FSSI) – Contract # 47QSEA20D002J.  Our selection of products includes general office supplies, IT Supplies, High-Security Shredders, Furniture including artwork (see link below), Coffee and Breakroom products and maintenance supplies.
A Commitment to Sustainability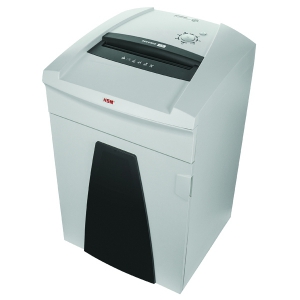 At Capstone Office Products, LLC, we believe in sustainability and in working with our federal customers to reduce our carbon footprint and care for the precious resources we all share. We offer programs to reduce truck mileage, thus reducing the amount of fuel expenditures and emissions. As part of that commitment, we are proud to offer more than 5,000 "green" products, including office maintenance supplies. From renewable green office supplies to environmentally friendly furniture, Capstone invests in a selection of products for you to select.
High-Security Shredders
Our trained account managers have a wealth of knowledge in High-Security Shredders.  We are confident we can find the correct shredder to suit the needs of your department.  We ask the right questions making sure you buy the most efficient machine that will handle the volume and frequency of usage in your office.  Also, we are one of the few companies that service and repair the shredders we sell.  Selecting the correct machine will help maintain your office efficiency and can reduce the need for service calls.  We are confident that we are able to help you choose the best high-security model to meet your requirements.
Sustainable Furniture
Whether your furniture needs are high-end veneer, quality case goods, or systems furniture, Capstone has the offering to meet your goals.  With a deep selection of hundreds of name brands such as Indiana Furniture, Mayline and SitOnIt to name a few, we are able to deliver and install your project.  We offer the service of ergonomic assessments for your office.  Poor posture, incorrect seating height and troublesome traffic flow can not only slow down productivity, but it can also lead to injury.  A member of our trained staff is able to offer products that can correct these types of issues.  With top of the line products, at a great value, Capstone delivers with rock-solid results.
Framed Artwork
Framed pictures are available to complete the look of the office.  We are partnering with Great American Art, and you will find everything you'll need, from choosing the art to getting it framed.   Browse the extensive art collection or get a professional design and installation assistance.
Services Offered by Capstone
Options for Managing Inventory
We can maintain your inventory in our local warehouse so it is available in your office when you need it.  If you have a supply room, we offer the service of managing your inventory and help you stock for efficiency and value.
Our account managers listen to your needs and search out the correct supplies that fit your budget. Instead of a "my way or the highway" approach to meeting your needs, we offer customized invoicing plans along with usage and ordering reports that make it easy to re-order and keep your office running smoothly.